August 31, 2015
Hi,
We're slipping in a few more news & info items before August ends!
Kick-off Luncheon
Branch Welcome Luncheon: you are invited to meet this year's leadership team, learn about our initiatives, add your (strong) opinion, reconnect with old friends, make new ones, share your passions, explore your potential and make a difference. September 14, 11:00 am - 1:00 pm, Courtyard by Marriott. Make your reservation now.
Message from Gloria Prahl
I would like to thank all of my AAUW friends for the amazing number of phone calls, e-mails, cards and donations to the Kenneth Prahl Memorial
Fund. Ken would have been very surprised and extraordinarily pleased (as I am) for this recognition of his support and many contributions to eSMART.
He spent many, many hours helping me prepare for camp each year, from driving me around the county while I distributed applications to the schools to helping collate materials, and much more. Especially helpful was his continuous encouragement when things went wrong or I got frustrated.
I would very much like to thank the branch Board of Directors for honoring Ken with the memorial fund, a very thoughtful gift to both of us.
Gloria
Membership Join/Renew
Please renew or join our Branch as soon as you can. Our 2015 - 2016 Season started July 1. You can either pay online with a major credit card or by check.
If you choose to renew/join and pay online there is an additional $2 processing fee. If you prefer to pay by check, we would still like you to fill out the form. After completing the form:
Select - Pay by check
Click - Make Payment button
Don't pay
This way we receive your application and know to expect a check from you. The membership renewal and new member sign-up form is here: http://www.riverroad-productions.com/aauw-st-george-branch/membership-application/
Thank You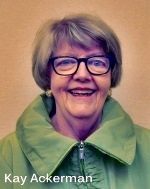 Kay Ackerman joins Louise Stevens and Pamela Wootten as an AAUW Legacy Circle Member. Women in the Legacy Circle are "visionary individuals who have made a commitment to empowering women and girls by making a planned gift to AAUW." Thank you all for your commitment and support.
New Website
In order to be prepared to sell tickets for our Scholarship Gala (Oct. 24th), which involves forms, payment processing, and other eye-glazing-over details, as well as trying to coordinate all this with National -- who are also swamped and short handed -- the decision was made to set up our own site. And we did.
A work-in-progress is our new digital home, located at aauw-stgeorge.org. A blog has been set-up which should let us put more information out there, and (drum roll please) make it possible to have a SHORTER newsletter - hopefully!
Having our own site -- with a more recognizable web address -- will help us bring everything under the "AAUW-StGeorge.org" umbrella. Take email addresses as an example. You can now send an email to president@aauw-stgeorge.org and Donna Howell will receive it. The other site (kept up by National) will soon direct traffic directly to our new one.
Your comments and suggestions as our site evolves are encouraged and welcome!
P.S. We are looking for person/people who are interested in caring for our digital presence! Reply to this email for details.
Members Matter
Ruthie Allen had a successful second total knee replacement. Calls (858-231-3362), cards & soup are welcome. She'll be up for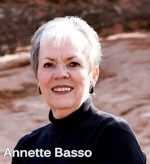 visitors in a few days. . . . Annette Basso & husband Greg have decided to move to Ecuador. Annette will be missed; and we wish them both the best!
Did You Know?
Hope you're you sitting down. Turns out Utah is ranked at the bottom in terms of women's equality according to a study by
WalletHub. Quelle Shoque! The Spectrum reached out to Pat Dalpiaz and Donna Howell for comment on why this might be.
Pat thinks some of it has to do with women being too quiet. "Discrimination is a subtle problem with very little direct rudeness, yet
it can be seen in areas of pay and promotion."
In Donna's view, part of the problem could be "the community placing more importance on raising a family instead of having a career." The need for family-friendly work environments is critical for women to pursue their career goals. Read the full article here.
Uppity Women
Next UW is Thursday, September 17 at Jude Rhode's Home 645 N West Ledge Pkwy Washington (Coral Canyon on the ridge). Phone: 435-627-9294, email jude6020@gmail.com. Yakkety-yak starts at 5:00 pm ends around 7 pm. RSVPs appreciated but not necessary.
"It takes a lot of courage to show your dreams to someone else."
-- Erma Bombeck, humorist