LUNCH REGISTRATION ENDS TODAY! Reserve Online: NOW
The theme for this year is "Strengthening Connections."
Our work to strengthen connections must continue. I ask each of you to reach out at luncheon meetings and connect. Welcome new members and kindle new friendships. We must continue to create a community of caring and support for each other.
We need to strengthen our connections to the greater St. George community. When you're out and about town - social events, supporting other organizations, share your enthusiasm for being a member of AAUW St. George Branch and share the work we do to advance equity for women and girls in Southern Utah. Our membership in the St. George Chamber of Commerce and the Utah Non Profits Association helps us to connect, share our story and learn strategies to improve our efforts.
Lysa McCarroll and I attended the 2015 Utah Non Profits Association Conference in Salt Lake City through a grant from American Express. The keynote speaker, Marc Pitman, author of "Ask Without Fear," presented fundraising strategies to help nonprofits achieve their mission. In addition to fundraising, workshop sessions covered marketing and communication, leadership, organizational culture, and financial reporting and legal updates. We returned confident that we are doing well, with ideas to do even better.
Thank you for all you do to advance equity for women and girls in Southern Utah. I am grateful to have the opportunity to work with so many intelligent, articulate, and caring women who are committed to making a difference for women and girls...together we can!
Donna Howell, President
House was packed, food fabulous and conversation was at an all time high. That describes our opening luncheon where we talked about why we do some of the things we do ( yes there is a method to our madness) how and WHO does these things and most importantly we talked with each other.
Angie Thoburn warmed up the crowd with questions only requiring raised hands (thank you for that because the chicken salad was especially tasty!) about our ages and origins. Then she left each table to their own devices with two questions: what was the highlight of your summer and who is your role model?
Next came the Donna and Lysa Show as they alternated connecting the dots between our actions and our goals. Donna Howell took us through our mission and objectives and showed us how our projects and programs align with our mission - like holding fundraisers to raise money to give out scholarships. We are doing many (all?) of the things we say we want to do such as reaching out to the greater St. George community and strengthening the bonds between ourselves.

Kristin Williams sent this video in "Two Minutes Will Change the Way You Think About Consent."
Meetings, times, places and type ranked high in importance based on results from our year end survey. Lysa McCarroll gave background on our various meetings and gatherings starting with why our luncheons are held at the Marriott. Besides the fact that they're fabulous to work with and take great care of us, the contract is signed almost a year in advance. Uppity Women was started many years ago (thank you Kayla Koeber) to fill the need for socialization and have an evening get-together to accommodate working women and students. We have an opportunity in April to do a different kind of luncheon meeting. Suggestions welcome! Anyone is welcome to organize a meeting beyond those already planned and scheduled and will receive the full support of the Board.
Jeannette Johnson closed out the luncheon by lighting a serious Public Policy fire of passion amongst those in attendance. Each table was passionate about the issue they chose as most important to pursue. Title IX seems to be in the lead since it covers many areas beyond athletics.
No pictures from this lunch. Daphne Selbert, our branch photographer, was given the day off so she could eat in peace and fully participate in all of the discussions. We hope she'll resume her unpaid duty again in October.
LUNCH REGISTRATION ENDS TODAY! Reserve Online: NOW
Because not every question can be answered during our meetings there will be index cards on each table for you to leave behind questions/comments. Or you can give it to anyone of our officers. You'll know them by the red dot on their badge!
Janie Gibson asks:
"Cashing checks. The September lunch check was to be received before 9/7. If the check is not cashed before the luncheon how do I know you received it on time?"
Checks are batched processed and deposits are generally made twice a month: 15th and 30th. If you would like to be sure your check was received please email one of our VPs of Finance: Mary Hatch or Natalie Balogh.
Communications: Website still very much a work-in-progress! Functional email addresses are in the process of being created. Should have a phone number for the branch up and running soon. Newsletter Editor needed and more people on the Communications team. The Carols (Day & Sawaya) are putting the final touches on our PRINT Membership Directory.
Development/Fundraisers: Scholarship Gala ticket sales are underway. Volunteers needed to help the day/evening of the Gala. eSMART Fashion Show fundraiser is scheduled for March 5, 2016 at The Ledges. Marcia Burchstead has taken the lead on this event.
eSMART: First camp is scheduled for June 27 - July 1.Vicki Jennings will be managing volunteers.
Luncheon Programs: All programs have been finalized for the year focusing around the theme "Women and...."
Membership: Renewals and new sign-ups continue to come in but need to be completed by November 1. Nelda Kissinger will take over for Annette Basso who is departing for Ecuador.
Public Policy: Barb Nichols has agreed to be co-chair.
Reality Stores: Start October 28th. Vicki Jennings is coordinating our Volunteers.
Tech Savvy: Planned date is Saturday, March 19, 2016.

(l-r) Darcy Stewart, Ray Odette, Mike Housley, David Stirland, Ed Burgess, Jon Pike, Stephen Wade, Kelle Stephens, Rod Savage, Mark Fahrenkamp, Mitch Cloward
LUNCH REGISTRATION ENDS TODAY! Reserve Online: NOW
Please join us for a presentation by Kelle Stephens, President, Dixie Applied Technology College (DXATC) "Lobbying the Legislature - How to Win Funds and Influence People."
A native of Utah and longtime resident of St. George, Kelle rose up the ranks of Dixie Applied Technology College the old fashioned way, with hard work and dedication, before becoming President.
She shares with us the important educational and vocational opportunities offered by DXATC, up close and personal student stories and her experience lobbying for DXATC funding during the 2015 Utah Legislative General Session.
As we begin the exciting work of learning to flex our Public Policy Advocacy muscles at AAUW St. George we, as always, honor and follow in the footsteps of those who went before us and paved the way. Here's to a fair chance for all girls and women - we look forward to seeing you there!
Kayla Koeber and Angela Thoburn AAUW St. G Programs Co-VPs.
LUNCH REGISTRATION ENDS TODAY! Reserve Online: NOW
Scholarship Gala ticket sales are underway. Thanks to Nan Bujold and Karla Bergeson who stuffed, labeled, sealed and stamped 400 invites!
The menu features a choice of Baja Chicken, Roast Beef Tenderloin with a portabella mushroom sauce or a vegetarian entree. There will be raspberry and lemon "shooters" for dessert as well as a selection of beverages. It is expected to be a beautiful evening to be outside enjoying fine food, good music and great company. Seating is limited. Please get your ticket soon.
The Gala Committee is doing an amazing job getting us ready for the affair. On the day of the event they will need extra help. If you are available please let Beverly Hill, Sandy Ghio, Nan Bujold, Rosemary Hargrove, Karla Bergeson or Kay Ackerman know!
We'd also like to take the opportunity to thank our Sponsors:
Celeece Seegmiller, Owner

Kayla T. Koeber, CFP®, CIMA® Wealth Management Advisor

Karla Bergeson

Gail & Curt Winterfeld

Kay Ackerman

Donna & David Howell
LUNCH REGISTRATION ENDS TODAY! Reserve Online: NOW
REALITY STORES
If you've done Reality Stores in the past you know what a wild, crazy and fun day it is! Vicki Jennings is coordinating Volunteers. The first one is at Pineview Middle School on October 28. Please email Vicki for the complete schedule and to sign up!
SCHOLARSHIP GALA
Our small and mighty Gala Committee will need our help on the day of the event. Please let Karla Bergeson or Kay Ackerman know if you can assist.
NEWSLETTER EDITOR
Seeking a Newsletter Editor. Position is available immediately. You can work with the current Editor if you'd like an assist or just take it over and run with it! Contact communications@aauw-stgeorge.org.
Congratulations to Karla Bergeson for receiving the Lewis W. Shurtliff Award For Contributions to Education from Weber State. (Editor's note: they promise a short bio video starring Karla will be posted to their site...soon. Was not yet available when we went to "press" for this edition of the Newsletter.)
And congratulations to Erin O'Brien and Rachel Ramsay who will be taking over as AAUW Utah STEM Chairs. They join fellow St. George Branch members serving at State: Pam Wootten (Co-President), Carol Sawaya (Secretary) and Gloria Prahl (Treasurer).
LUNCH REGISTRATION ENDS TODAY! Reserve Online: NOW
September

09-02 Judy White
09-04 Dorothy Engelman
09-06 Sandy Ghio
09-07 Barbara Nichols
09-15 Marcia Burchstead
09-17 Janice Campbell
09-18 Helen Stanfill
09-23 June Pace
09-24 Mary Ann Holladay
09-25 Lynne Carlquist
09-25 Anita Stiens
09-25 Becky Stein
09-26 Marjorie Lisi
09-29 Nan Bujold
09-30 Carol Day
09-30 Dawn McLain

October

10-02 Ruthann Adams
10-03 Jodi White
10-05 Bev Christy
10-10 Kayla Koeber
10-14 Wreatha Witte
10-22 Shawn Darby
10-27 Jane Fischer
10-29 Jean Volz
10-31 Judith Kapuscinski
Calendar items will run until the event has occurred. Please submit your event by the 7th of the month you want the notice to start. No forms - just send a regular email message with your information in the message itself or as an attached document. Send to: lysa@riverroad-productions.com
October 5, 2015
Date:
Monday, October 5, 2015
Time:
11:00 a.m. - 1:00 p.m.
Where:
Courtyard Marriot
Cost:
$16
Add'l Info:
Reserve Online: NOW Last Day!
October 15, 2015
Date:
Thursday, October 15, 2015
Time:
5:00 p.m. - 7:00 p.m.
Where:
The Granary
3105 Santa Clara Dr.
Santa Clara, UT 84765
Cost:
$0.00
RSVP:
Greatly Appreciated -- Angie Thoburn has to give them an approximate head count.

October 24, 2015
Date:
Saturday October 24, 2015
Time:
6:00 - 10:00 p.m.
Where:
DiFiore Center for Arts & Education
307 North Main St.
St. George, Utah 84770
Contact:
Kay Ackerman 435-256-6178
kga9535@hotmail.com

Karla Bergeson 917-613-4713
kkayb@me.com
October 28, 2015
Date:
Wednesday, October 28, 2015
Time:
8:00 a.m. - 3:00 p.m. Full Shift (lunch included)
8:00 a.m. - 11:30 .m. Morning only
11:30 a.m. - 3:00 Afternoon only
Where:
Pine View Middle School
2145 East 130 North
St. George UT 84790
Contact:
Vicki Jennings: den_vic@infowest.com
October 30, 2015
Date:
Friday, October 30, 2015
Cost:
$15 per entry
Where:
The exhibition will run from March 10th – April 20th 2016. This beautiful event brings together works of Utah Women Artists from the entire state. The venue, the Utah Cultural Celebration Center, 1355 W 3100 S, West Valley City, Utah.
More info:
http://aauw-ut.aauw.net/artshow/
News / Announcements
Etcetera
Us in the News
Subscription Info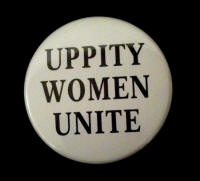 NEWSLETTER SUBMISSIONS
Please submit news, information, committee updates, etc. no later than the 7th of the month to be included in that month's newsletter.
If you are including a picture please be sure you have the right to use it.
Send to:
Lysa McCarroll
The St. George Branch Program and Membership Meeting Luncheons are held on the first or second Monday of each month at 11:30 a.m. at the Courtyard by Marriott, located at 185 S 1470 E, St. George, UT 84790.
Lunch is $16.00 per plate and features educational speakers that are of interest to our membership.
---
11:00 a.m.
Doors Open
11:30 a.m.
Lunch is Served
11:45 a.m.
Meeting Begins
12:00 p.m.
Program Starts
1:00 p.m.
Luncheon Over
---
September 14, 2015
October 5, 2015
November 9, 2015
December 7, 2015
January 4, 2016
February 1, 2016
March 7, 2016
April 4, 2016
May 2, 2016
---
RESERVATIONS ARE REQUIRED
Board Meetings are held at Jones-Waldo and start promptly ;-) at 4 p.m.
July 13, 2015
August 10, 2015
September 21, 2015
October 12, 2015
November 16, 2015
December 14, 2015
January 11, 2016
February 8, 2016
March 14, 2016
April 11, 2016
May 9, 2016
June 13, 2016
Advancing equity for women and girls through advocacy, education, philanthropy and research.
ELECTED OFFICERS
President
VP/President-Elect
Co-Vice Presidents Membership
Nelda Kissinger
Co-Vice Presidents Resource Development
Co-Secretaries
Co-Vice Presidents Communications
Lysa McCarroll
(Transitional)
TBF
Past President /
Nominating Chair
Project Managers
Corresponding Secretary
Lolita Hagio
Email
Phone: 652-3012
Newsletter Editor
Lysa McCarroll
(Transitional)
Website/Social Media
TBF
PR/Publicity
Lysa McCarroll
(Transitional)
Branch Photographer
Daphne Selbert
Historian
TBF
COMMITTEE CHAIRS
eSMART / TechSavvy
Erin O'Brien
Rachel Ramsay
Great Decisions
Carol Sawaya
Mentors
Jane Blackwell
Public Policy LAF/EOF
Jeannette Johnson
Reality Store
Vicki Jennings
Scholarship
Shannon Andersen
Pat Dalpiaz
STEM
Robyn Boudreau
State
Branches
Mailing Address
AAUW - St. George Branch
P.O. Box 790
St. George, Utah 84771
---