Over 65 members of our Branch attended the October Luncheon. It was wonderful to hear -- and feel -- the buzz of warm and lively conversations in the room. We continue to nurture and strengthen our connections with each other.
Our connections to the community also continued to be strengthened by adding Dixie Applied Technology College to our outreach. Kelle Stephens, President of DXATC, was our guest speaker and she shared the story of her journey to the presidency of DXATC and her relentless persistence in pursuing funding for a new facility. Her soft demeanor and steely resolve resulted in the college receiving a $31.9 million appropriation from the Utah Legislature for a permanent school campus. Kelle will be an excellent resource for our Public Policy Committee.
Kelle invited two of her students to share their stories of success in their pursuit of post-secondary education that has provided opportunities for careers and further education. Their stories were inspirational and exemplified how DXATC was instrumental in their success. Kelle's dedication to her goals for DXATC has also resulted in the creation of an exemplary staff of instructors. As she stated "her students deserve only the very best."
I think it's fair to say we all were left with the feeling that "we need to do something with DXATC!" Perhaps we can develop another outreach program with DXATC that motivates career and higher education aspirations and also serve as a STEM pipeline for females in Southern Utah. And perhaps students from DXTAC can be considered for our scholarship program.
Our connections with AAUW National continue to strengthen. We received formal notification that our TechSavvy Program will again be funded through a grant from National. Plans are underway to hold the 2016 Tech Savvy Program at the Dixie State University Campus on March 19th. Tech Savvy is a one day STEM career conference designed to get 6th-9th grade girls excited about careers in the STEM fields, and to help families learn how to help their daughters achieve their STEM education and career goals.
Also our community connection to DSU continues as we plan the 2016 eSMART camp. Our Camp Directors Erin O'Brien and Rachel Ramsay presented proposed modifications to the camp which were unanimously approved by the Board. The 2016 eSMART camp will be a five day camp that is scheduled from June 27th through July 1st. Registration will be open to 80 girls who will be entering 8th grade in the fall.
Our eSMART Summer Camp provides an excellent STEM experience aimed at motivating girls to become interested in the STEM subjects and to aspire to complete a college education.
Our STEM and Reality Stores Outreach Programs need volunteers to be successful. As volunteers, members of our branch strengthen connections to our community and to each other as they experience the camaraderie that comes from working together to make a difference and to further our mission to advance equity for girls in Southern Utah.
I urge you to talk with Robyn Boudreau, our STEM Coordinator and Vicki Jennings, Reality Store Coordinator, about the opportunities they have available.....Reality Stores start next week!
Donna Howell, President
We're down to the final days and the last few seats to sell. Good news, the weather forecast indicates it should be a perfect evening for an outdoor soiree: dry for starters and around 77*! Please get your ticket soon.
A big thank you in advance to everyone on the Gala Committee, and those who have volunteered to help on Saturday and to our Sponsors:
Celeece Seegmiller, Owner

Kayla T. Koeber, CFP®, CIMA® Wealth Management Advisor

Karla Bergeson

Gail & Curt Winterfeld

Kay Ackerman

Donna & David Howell
Daphne Selbert our Branch Photographer was out and about among us again at the October Luncheon! And we appreciate it very much. Lunch featured. polenta, squash, chicken and an amazing pesto that made you want to take a bath in it. Dessert was a light and tasty tiramisu.
Continuing on the "Women and...." journey that Kayla and Angie have created for us, we will hear from our very own member Robyn Boudreau, as she shares her journey: Transgender: A Personal Perspective at the November 9 luncheon.
Dr. Boudreau was Professor of Radiology and Director of the Division of Nuclear Medicine at the University of Minnesota for
many years. Despite her many accomplishments, she felt unhappy and unfulfilled for most of her life.
Born a male to female transsexual she has suffered from gender dysphoria from her earliest memories. She was in a transsexual transitioning group in 1990, but she dropped out, and has only recently successfully transitioned.
Robyn will share her long and difficult journey into womanhood, and also provide some general information about being transgender. She currently teaches organic chemistry at DSU and does some occasional consulting work for pharmaceutical companies.
Please join us! Make your reservation here.
REALITY STORES
If you've done Reality Stores in the past you know what a wild, crazy and fun day it is! Vicki Jennings is coordinating Volunteers. The first one is at Pineview Middle School on October 28. Please email Vicki for the complete schedule and to sign up!
NEWSLETTER EDITOR
Seeking a Newsletter Editor. Position is available immediately. You can work with the current Editor if you'd like an assist or just take it over and run with it! Contact communications@aauw-stgeorge.org.
Congratulations and good luck to Dorothy Engelman in her new role as executive director of the Erin Kimball Foundation.
We have recently learned that our member Gail Foust Winterfeld lost her father, Edward L. Foust last February. Edward was a disabled Navy veteran and remained proud of his service to the country even through the fog of his battle with Alzheimer's. Edward and his wife, Barbara are former St. George residents.
October

10-02 Ruthann Adams
10-03 Jodi White
10-05 Bev Christy
10-10 Kayla Koeber
10-14 Wreatha Witte
10-22 Shawn Darby
10-27 Jane Fischer
10-29 Jean Volz
10-31 Judith Kapuscinski

November

11-01 Stephanie Martini
11-06 Lauralyn VanWagoner
11-07 Sherma Bishop
11-08 Karla Bergeson
11-10 Florence Bacabac
11-13 Chris Wheeler
11-14 Crystal Lewis
11-21 Gay Cunningham
11-22 Katy Peterson
11-23 Carol Cashman
Calendar items will run until the event has occurred. Please submit your event by the 7th of the month you want the notice to start. No forms - just send a regular email message with your information in the message itself or as an attached document. Send to: lysa@riverroad-productions.com
October 24, 2015
Date:
Saturday October 24, 2015
Time:
6:00 - 10:00 p.m.
Where:
DiFiore Center for Arts & Education
307 North Main St.
St. George, Utah 84770
Contact:
Kay Ackerman 435-256-6178
kga9535@hotmail.com

Karla Bergeson 917-613-4713
kkayb@me.com
October 28, 2015
Date:
Wednesday, October 28, 2015
Time:
8:00 a.m. - 3:00 p.m. Full Shift (lunch included)
8:00 a.m. - 11:30 .m. Morning only
11:30 a.m. - 3:00 Afternoon only
Where:
Pine View Middle School
2145 East 130 North
St. George UT 84790
Contact:
Vicki Jennings: den_vic@infowest.com
October 30, 2015
Date:
Friday, October 30, 2015
Cost:
$15 per entry
Where:
The exhibition will run from March 10th – April 20th 2016. This beautiful event brings together works of Utah Women Artists from the entire state. The venue, the Utah Cultural Celebration Center, 1355 W 3100 S, West Valley City, Utah.
More info:
http://aauw-ut.aauw.net/artshow/
November 9, 2015
Date:
Monday, November 9, 2015
Time:
11:00 a.m. - 1:00 p.m.
Where:
Courtyard Marriot
Cost:
$16 Reserve Online
Add'l Info:
Public Policy meeting immediately following luncheon in hotel lobby.
November 19, 2015
Date:
Thursday, November 19, 2015
Time:
4:30 p.m. - 7:00 p.m.
Where:
Debra Shaiken
2331 West Entrada Trail #104
St George, UT 84770
Cost:
$0.00
RSVP:
Greatly Appreciated

News / Announcements
Etcetera
Us in the News
KCSG
St. George Gala for Scholarships
St. George News
Dine, Dance, Party with Purpose
AAUW St. George Scholarship Gala a Night of Inspiration with Emphasis on the Eyes
SU Independent
St. George AAUW Scholarship Dinner
St. George Scholarship Dinner Features Local Food & Music
The Spectrum
WalletHub: Utah Worst State for Women's Equality
Subscription Info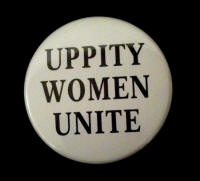 NEWSLETTER SUBMISSIONS
Please submit news, information, committee updates, etc. no later than the 7th of the month to be included in that month's newsletter.
If you are including a picture please be sure you have the right to use it.
Send to:
Lysa McCarroll
The St. George Branch Program and Membership Meeting Luncheons are held on the first or second Monday of each month at 11:30 a.m. at the Courtyard by Marriott, located at 185 S 1470 E, St. George, UT 84790.
Lunch is $16.00 per plate and features educational speakers that are of interest to our membership.
---
11:00 a.m.
Doors Open
11:30 a.m.
Lunch is Served
11:45 a.m.
Meeting Begins
12:00 p.m.
Program Starts
1:00 p.m.
Luncheon Over
---
September 14, 2015
October 5, 2015
November 9, 2015
December 7, 2015
January 4, 2016
February 1, 2016
March 7, 2016
April 4, 2016
May 2, 2016
---
RESERVATIONS ARE REQUIRED
Board Meetings are held at Jones-Waldo and start promptly ;-) at 4 p.m.
July 13, 2015
August 10, 2015
September 21, 2015
October 12, 2015
November 16, 2015
December 14, 2015
January 11, 2016
February 8, 2016
March 14, 2016
April 11, 2016
May 9, 2016
June 13, 2016
Advancing equity for women and girls through advocacy, education, philanthropy and research.
ELECTED OFFICERS
President
VP/President-Elect
Co-Vice Presidents Membership
Co-Vice Presidents Resource Development
Co-Secretaries
Co-Vice Presidents Communications
Lysa McCarroll
(Transitional)
TBF
Past President /
Nominating Chair
Project Managers
Corresponding Secretary
Lolita Hagio
Email
Phone: 652-3012
Newsletter Editor
Lysa McCarroll
(Transitional)
Website/Social Media
TBF
PR/Publicity
Lysa McCarroll
(Transitional)
Branch Photographer
Daphne Selbert
Historian
Nan Bujold
COMMITTEE CHAIRS
eSMART / TechSavvy
Erin O'Brien
Rachel Ramsay
Great Decisions
Carol Sawaya
Mentors
Jane Blackwell
Public Policy LAF/EOF
Jeannette Johnson
Barb Nichols
Gloria Prahl
Reality Store
Vicki Jennings
Scholarship
Shannon Andersen
Pat Dalpiaz
STEM
Robyn Boudreau
Barb Nichols sent in this reminder: "Thanks to all who volunteered for the Public Policy committee. Our first short meeting to begin planning for an exciting and productive coming year will be after the November luncheon in the hotel lobby. Bring your ideas and enthusiasm to share with the group. See you there."
---
The Carols will have print copies available of our Membership Directory at the November luncheon. Suggested donation is $3 to cover the printing costs.
---
Special thanks to Shawn Darby for her help with this month's Newsletter.
State
Branches
Mailing Address
AAUW - St. George Branch
P.O. Box 790
St. George, Utah 84771
---