Fall is my favorite time of the year. The change in weather is refreshing and the spirit of gratitude emerges as we plan for the Thanksgiving holiday. As AAUW St. George Branch members we have much to be thankful for.
Our Scholarship Gala was a huge success, not only in the $40,000 that was raised but also with the spirit of generosity that grew throughout the evening. The Gala speakers, former Chair of the Utah Board of Regents Bonnie Jean Beasley, Scholarship recipient, Lauralyn VanWagoner and DSU president, Dr. Richard Williams fostered this spirit of generosity.
Bonnie Jean spoke about the importance of motivating and supporting women to earn a college degree or post-secondary certification. She told stories of two strong women who lived in poverty but valued education, had strong determination, and worked hard so their children went to college. From poverty came college graduates that included three medical doctors. One of those strong women was Bonnie Jean's grandmother and one of the doctors was her father. Her message exemplified how important the role of a strong, determined, hardworking mother can play in shaping the lives of future generations. She emphasized that Utah has an unacceptable educational attainment gap between women and men, and by caring and having a desire to help others, we can narrow that gap and make difference.
Our scholarship recipient Lauralyn VonWagoner and her husband have three daughters. After succeeding academically at a community college she applied and was admitted in 2013 to DSU. She stated "The AAUW scholarships that I have received last year, and this year have helped immensely. It has been so nice to be able to concentrate on my studies and take good care of my family while I am in school full time. I've been able to maintain a 3.89 GPA—something I know I couldn't have managed without these scholarships." Our branch is making a difference not only for our scholarship recipients but for their families and our community.
President Williams spoke of the collaborative relationship that our branch has with Dixie State University and how our STEM programs and scholarships support women and girls in our community. He spoke of the importance of narrowing the educational attainment gap and the support he received from his wife Kristin while he was finishing his education. He also spoke of his appreciation of the scholarship support we are providing for women students at DSU and the high regard teachers at DSU have for Lauralyn and our other scholarship recipients.
We continue to strengthen our connections with our members and the community through our monthly luncheons. Over 90 members and guests attended our November luncheon. Our theme was Women and Courage and one of our members Dr. Robyn Boudreau, shared her personal story of transitioning from a male to a female. Through Robyn's presentation we gained an understanding of the challenges and rewards that accompany a gender transition. We are very grateful that she shared her story and that she feels supported by our membership.
On behalf of the AAUW St. George Branch Leadership Team, I would like to extend wishes for a Thanksgiving holiday filled with the love and comfort of friends and family, and the time to reflect and give thanks.
Donna Howell
President
A Gentle Reminder from National
AAUW membership, benefits, and services will be discontinued
for branch and state members and officers
who have not renewed their memberships by November 30.
A Gentle Reminder from Lynne and Nelda
Please renew ASAP. After the 30th we'll will be cleaning our lists and purging non-members from our communications.
Join or renew online today!
Reality TV has nothing on Reality Stores! For a second year in a row Vicki Jennings directed our involvement in this important program done in conjunction with Utah Business Women (UBW).
Vicki says, "You would be amazed at the things you learn from Reality Stores, a role playing adventure with a room full of ninth graders from the area's middle schools! For example: no one seemed to know what a landline
phone was; girls will buy cell phones for their husbands, but most of the husbands won't buy their wife a cell phone. A Honda Civic is still the number one selling car even though their hearts yearned for that Mustang. Many will stuff all their kids into a one bedroom apartment to save money; a look of shock comes over each face when told they will need "daycare" for that second job too! And the Finger of Fate can definitely ruin your day! All in all though, a great time was had by all. Save time for Reality Stores next fall!"
The very supportive cast who made Reality Stores a hit: Jane Blackwell, Pat Dalpiaz, Jane Fischer, Nelda Kissinger, Laura Lojko, Marjorie Lisi, Bert Miller, Barbara Nichols, Jude Rhodes, Celece Seegmiller, Kristen Williams, and Pam Wootten.
Open casting call now through October 1, 2016 for next year's production. See Vicki for details.

Pat Dalpiaz (l) with Shannon Andersen (c) and Karla Bergeson (r) at the DiFiore Center in St. George, October 24, 2015.
We had an outstanding event best summed up by DSU President Williams, "Last Saturday I had the honor of attending the "St. George Gala: A Night to Believe" hosted by the American Association of University Women, St. George Branch. It was a wonderful event that raised over $20,000 in scholarships for women attending Dixie State University. Donna Howell, who is the local president of the AAUW branch, is a wonderful advocate for Dixie State and the women of DSU. I also want to express my gratitude to Erin O'Brien and Rachel Ramsay who have key roles with the AAUW. Their leadership has greatly benefited our university."

One of the Silent Auction items available at The Gala.
A huge thank you to the Gala Team, guided by Kay Ackerman and Karla Bergeson it included Nan Bujold, Sandy Ghio, Rosemary Hargrove, Beverly Hill. And a special thanks to all the volunteers who helped out on the day/evening of The Gala: Ruthie Allen, Shannon Andersen, Gay Cunningham, Pat Dalpiaz, Mary Hatch, Donna Howell, Carol Sawaya, Mary Kay Soucy, Angie Thoburn, Colette Thomas, and Pam Wootten.

Gala Core Team members Sandy Ghio (l) and Rosemary Hargrove (r) at the DiFiore Center in St. George, October 24, 2015.
Click here to see more pictures by Daphne Selbert.
December 7th luncheon is our Christmas/Holiday celebration and will feature Shannon Andersen talking about Women and Giving. Also, Santa's Reindeers: Lolita Hagio, Joyce Spinelli, Laura Lojko, Angie Thoburn
and Shawn Darby have spent the past couple of months getting us ready for our second annual Santa-to-a-Sister service project. Which has grown! We will be taking care of women in Brookdale /Southgate, Red Cliffs Rehab, Seasons Rehab and St. George Rehab.
The items listed below are the kinds of things needed. They do not have to be new - regifting is okay! The facility will wrap the gifts and match the items to the residents according to their interests and needs.
*Gift bags and tissue paper*
Tabletop photo frames
Coffee cups and mugs
Music boxes
Shampoos and conditioners
Lotions
Perfume
Word search booklets
Crossword puzzles
Reading material
Handkerchiefs (men & women)
Notecards

*CASH so we can buy these things for you*
Bookmarks
Hats, gloves, scarves (winter)
Small stuffed animals
Footsies skid-proof socks
Adult topic coloring books
Colored pencil sets
Art marker sets
Art sketch books
Stationary
2016 calendars
Please bring your unwrapped items to the December luncheon. There will be containers set up for them. If you have any questions please contact Lolita at hagio@sunrivertoday.com.
Dr. Boudreau former Professor of Radiology and Director of the Division of Nuclear Medicine at the University of Minnesota received a standing ovation after speaking to a packed room about her long and difficult journey into womanhood. Born a male to female transsexual Robyn suffered from gender dysphoria from her earliest memories. In 1990 she was in a transsexual transitioning group but she dropped out, and has only recently successfully transitioned. Robyn was generous with sharing her struggles, educating the audience about what being transgender is
and exemplifying courage and grace! She currently teaches organic chemistry at DSU and does some occasional consulting work for pharmaceutical companies. She also counsels others who are facing similar challenges of gender dysphoria and is very active in the St. George community.
Nine with room for a few more. Nan Bujold says the AAUW St. G Book Club would welcome some more members. Please contact her at bujoldn@hotmail.com for details.
The much anticipated PRINT membership Directory is here! Carol Sawaya was mobbed at the November luncheon with people eager to get their hot little hands on the book she and Carol Day have labored over since last spring. She will bring the remaining copies to the December luncheon. A $3 donation is suggested to cover printing costs. Please email her with corrections if you have them.
We have a Branch phone number: 435-525-2979.
eSMART Fashion Show
Volunteers Needed for the Fashion Show Luncheon Fundraiser to benefit the eSMART (exploring Science, Math and Related Technologies) camp. In order to subsidize the costs of each camper, AAUW-St George hosts an annual Fashion Show Luncheon Fundraiser. The date is Saturday March 5, 2016 and will be held in the Fish Rock Grille Restaurant at The Ledges.

2015 eSMART Fashion Show at Entrada. Marcia Burchstead (standing) and guests. Photo by: Daphne Selbert
Fashions will be provided by Dillard's and the Ledges pro shop. The committee is in need of ladies and a couple of men to model for the Fashion Show. This year instead of a runway, models will walk among the attendees in the restaurant. You don't have to be Twiggy or statuesque, all ages, heights, etc. are encouraged to sign-up. Models will meet with Dillard's associates in January to begin planning and selecting clothing and accessories.
We also need donations for the Silent Auction, Live Auction and opportunity drawings. Gift certificates for restaurants or spas (facials, messages, mani/pedi's, etc.) artwork and jewelry are just some of the items that would be appropriate for the event.
Committee Chair Marcia Burchstead hopes we can get enough volunteers and donations to make this occasion our most profitable ever. Please contact her to help out: 435-275-7818, mburchstead@centurylink.net.
NEWSLETTER EDITOR
Seeking a Newsletter Editor. Position is available immediately. You can work with the current Editor if you'd like an assist or just take it over and run with it! Contact communications@aauw-stgeorge.org.
Sherma Bishop celebrated her 90th (Nov. 7th) with a big family reunion in Springdale...go Sherma!
Our own Joan Eggert MD was spotlighted in the 11/15/15 Spectrum along with her husband Larry, also a physician. The article talked about their retirement reception at Dixie Regional Medical Center, where hospital CEO Terri Kane stated that the Eggerts have established a legacy of "significantly improved health care" in southern Utah and the satellite communities DRMC serves. Kane said that Joan has "worked tirelessly both professionally and personally to support and improve local health care" in her work, leading the limb salvage team, and utilizing hyperbaric medicine to help patients with blood circulation issues. Joan's love of scuba diving inspired her to build up the hyperbaric medicine unit, while Larry was busy developing the NICU (neonatal intensive care unit) at DRMC. Joan mentioned in the article about her involvement with the eSMART summer camp, and stated: "It's ok to be a woman and be smart in science and technology!" You are living AAUW's mission of empowering women and girls,
Joan—our sincere congratulations on your well deserved retirement!
If you thought that was Mary Moffatt playing the flute at a DSU concert in October, you thought right! Mary was one of "five talented flute students" playing under the direction of Candace Bergen.
Calendar items will run until the event has occurred. Please submit your event by the 7th of the month you want the notice to start. No forms - just send a regular email message with your information in the message itself or as an attached document. Send to: lysa@riverroad-productions.com
December 7, 2015
Date:
Monday, December 7, 2015
Time:
11:00 a.m. - 1:00 p.m.
Where:
Courtyard Marriot
Cost:
$16 Reserve Online
Add'l Info:
Cash Wine Bar
January 4, 2016
Date:
Monday, January 4, 2016
Time:
11:00 a.m. - 1:00 p.m.
Where:
Courtyard Marriot
Cost:
$16 Reserve Online
January 21, 2016
Date:
Thursday, January 21, 2016
Time:
4:30 p.m. - 7:00 p.m.
Hostess:
Kay Ackerman
1662 Garnet Ridge Dr.
St George, UT 84790
Cost:
$0.00
RSVP:
Greatly Appreciated
703-244-7624

March 5, 2016
Date:
Saturday, March 5, 2016
Time:
11:30 a.m.
Where:
The Ledges
Cost:
TBD
Contact:
Marcia Burchstead
March 19, 2016
News / Announcements
The Kardashians Need to Watch Their Backs
Etcetera
Us in the News
KCSG
St. George Gala for Scholarships
St. George News
Dine, Dance, Party with Purpose
AAUW St. George Scholarship Gala a Night of Inspiration with Emphasis on the Eyes
SU Independent
St. George AAUW Scholarship Dinner
St. George Scholarship Dinner Features Local Food & Music
The Spectrum
WalletHub: Utah Worst State for Women's Equality
Subscription Info
I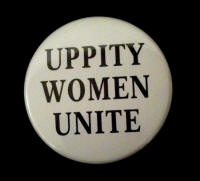 NEWSLETTER SUBMISSIONS
Please submit news, information, committee updates, etc. no later than the 7th of the month to be included in that month's newsletter.
If you are including a picture please be sure you have the right to use it.
Send to:
Lysa McCarroll
The St. George Branch Program and Membership Meeting Luncheons are held on the first or second Monday of each month at 11:30 a.m. at the Courtyard by Marriott, located at 185 S 1470 E, St. George, UT 84790.
Lunch is $16.00 per plate and features educational speakers that are of interest to our membership.
---
11:00 a.m.
Doors Open
11:30 a.m.
Lunch is Served
11:45 a.m.
Meeting Begins
12:00 p.m.
Program Starts
1:00 p.m.
Luncheon Over
---
September 14, 2015
October 5, 2015
November 9, 2015
December 7, 2015
January 4, 2016
February 1, 2016
March 7, 2016
April 4, 2016
May 2, 2016
---
RESERVATIONS ARE REQUIRED
Board Meetings are held at the DiFiore Center starting 4 p.m.
July 13, 2015
August 10, 2015
September 21, 2015
October 12, 2015
November 16, 2015
December 14, 2015
January 11, 2016
February 8, 2016
March 14, 2016
April 11, 2016
May 9, 2016
June 13, 2016
Advancing equity for women and girls through advocacy, education, philanthropy and research.
ELECTED OFFICERS
President
VP/President-Elect
Co-Vice Presidents Membership
Co-Vice Presidents Resource Development
Co-Secretaries
Co-Vice Presidents Communications
Lysa McCarroll
(Transitional)
Dawn McLain
Past President /
Nominating Chair
Project Managers
Corresponding Secretary
Lolita Hagio
Email
Phone: 652-3012
Newsletter Editor
Lysa McCarroll
(Transitional)
Website/Social Media
TBF
PR/Publicity
Lysa McCarroll
(Transitional)
Branch Photographer
Daphne Selbert
Historian
Nan Bujold
COMMITTEE CHAIRS
eSMART / TechSavvy
Erin O'Brien
Rachel Ramsay
Great Decisions
Carol Sawaya
Mentors
Jane Blackwell
Public Policy LAF/EOF
Jeannette Johnson
Gloria Prahl
Reality Store
Vicki Jennings
Scholarship
Shannon Andersen
Pat Dalpiaz
STEM
Robyn Boudreau
State
Branches
November
11-01 Stephanie Martini
11-06 Lauralyn VanWagoner
11-07 Sherma Bishop
11-08 Karla Bergeson
11-10 Florence Bacabac
11-13 Chris Wheeler
11-14 Crystal Lewis
11-21 Gay Cunningham
11-22 Katy Peterson
11-23 Carol Cashman
December
12-03 Pat Dalpiaz
12-03 Pamela Giles
12-03 Beverly Hill
12-04 Jeanette Beck
12-10 Mary Kay Soucy
12-14 Marlene Deal
12-19 Em Diefenderfer
12-28 Heidi Tasso
12-29 Christina Duncan
Mailing Address
AAUW - St. George Branch
P.O. Box 790
St. George, Utah 84771
435-525-2979
---