2015 eSMART Fashion Show at Entrada. Marcia Burchstead (standing) and guests. Photo by: Daphne Selbert
Volunteers Needed for the Fashion Show Luncheon Fundraiser to benefit the eSMART (exploring Science, Math and Related Technologies) camp. In order to subsidize the costs of each camper, AAUW-St George hosts an annual Fashion Show Luncheon Fundraiser. The date is Saturday March 5, 2016 and will be held in the Fish Rock Grille Restaurant at The Ledges. Tickets are $35 and are on sale now.
Fashions will be provided by Dillard's and the Ledges pro shop. The committee is in need of ladies and a couple of men to model for the Fashion Show. This year instead of a runway, models will walk among the attendees in the restaurant. You don't have to be Twiggy or statuesque, all ages, heights, etc. are encouraged to sign-up. Models will meet with Dillard's associates in January to begin planning and selecting clothing and accessories.
We also need donations for the Silent Auction, Live Auction and opportunity drawings. Gift certificates for restaurants or spas (facials, messages, mani/pedi's, etc.) artwork and jewelry are just some of the items that would be appropriate for the event.
Committee Chair Marcia Burchstead hopes we can get enough volunteers and donations to make this occasion our most profitable ever. Please contact her to help out: 435-275-7818, email Marcia.
Santa's helpers were struggling to keep up with the generosity of our members. Lolita Hagio writes: "When we delivered our goodies to the long term care facilities for our 'Santa to a Sister' project—they were all very grateful. The activity directors will make up the gift bags for the resident ladies; and our name tag will be on all 219 Christmas gifts! (When we saw how many items were donated , we called a fifth facility: The Meadows, and we added 75 more names, bringing it to 219 from 144! ) How's that for looking after our elderly sisters! Everyone that donated items or money for this annual project should give themselves a pat on the back—"God Bless Us Everyone"!
A virtual round of applause and thanks to the elves who made it happen: Lolita Hagio, Joyce Spinelli, Laura Lojko, Angie Thoburn and Shawn Darby.
The Marriott did an outstanding job of creating a festive room with Christmas trees, holiday lights and a special area to take Christmas themed pictures. They served holiday ham with and delightful fruit compote, melange of squash and a variety of cheesecakes for dessert. Following that filling meal Shannon Andersen spoke about Women and Giving, sharing her journey of recognizing and understanding privilege and the fortunate life she was given. Time was made for table discussions about giving and holiday plans!
Daphne Selbert, our branch photographer, made great use of the Christmas Corner:

Robyn Bourdreau (l), Cynthia Cashin (r)

Louise Stevens (l), Nan Bujold (r)

Judy White (l), Kay Ackerman (r)
Did you know that if you stripped away all the vegetation around St. George it would look like Mars? Candice Hansen-Koharchek does and she'll tell us more about Mars as our featured "Women and Science" speaker at the January 4, 2016 luncheon.
Candice is a senior research scientist at the Planetary Science Institute who works on NASA un-manned (robotic) spacecraft missions. She has a Ph.D. in Planetary Science. Currently she is a member of the flight teams for the Cassini spacecraft, in orbit around Saturn, the Mars
Reconnaissance Orbiter, at Mars, and the Juno mission, headed to Jupiter, from her office in St. George.
This is an excellent opportunity to see a what a woman with a STEM career does. Especially if you missed her highly informative and most discussed "Climate Change: Scientific Fact vs. Political Fiction" talk last year. This is a not to be missed presentation! Make your reservation today!
Mid-Season New Member Orientation: On Saturday, January 30, 2016 the Membership Committee will host a new member welcome and orientation. How our Branch operates, what kinds of involvement opportunities are available and a who's who of the Branch will be discussed. The New Member Orientation is open to ALL of our members. Sometimes a refresher is needed! It's a great way to discover new people and possibly learn something new about our Branch. Details will be sent out when available. Please contact one of the Membership co-Chairs for more info: Lynne Carlquist or Nelda Kissinger.
NEWSLETTER EDITOR
Seeking a Newsletter Editor. Position is available immediately. You can work with the current Editor if you'd like an assist or just take it over and run with it! Contact communications@aauw-stgeorge.org today!
PUBLICITY / PR
Help promote, educate and inform the greater St. George Community about AAUW in general and our Branch in particular! The goal change the line "I've never heard of AAWU before!" to "I've heard great things about the AAUW St. George Branch!" Contact communications@aauw-stgeorge.org today!
December
12-03 Pat Dalpiaz
12-03 Pamela Giles
12-03 Beverly Hill
12-04 Jeanette Beck
12-10 Mary Kay Soucy
12-14 Marlene Deal
12-19 Em Diefenderfer
12-28 Heidi Tasso
12-29 Christina Duncan
January
01-10 Jude Rhodes
01-12 Jenny McDowell
01-19 Nelda Kissinger
01-24 Glenna Beyer
01-26 Douglas Johnson
01-31 Maribeth Powell

Calendar items will run until the event has occurred. Please submit your event by the 7th of the month you want the notice to start. No forms - just send a regular email message with your information in the message itself or as an attached document. Send to: lysa@riverroad-productions.com
January 4, 2016
Date:
Monday, January 4, 2016
Time:
11:00 a.m. - 1:00 p.m.
Where:
Courtyard Marriot
Cost:
$16 Reserve Online
January 21, 2016
Date:
Thursday, January 21, 2016
Time:
4:30 p.m. - 7:00 p.m.
Hostess:
Kay Ackerman
1662 Garnet Ridge Dr. - SunRiver
St George, UT 84790

I-15 South to Exit 2 to a right on SunRiver Parkway Take the first left onto Arrowhead Canyon Drive Take the first left past the church onto English Ivy Go two blocks and turn right onto Garnet Ridge Drive, Third House on the Right.

Cost:
$0.00 (Bottle of wine and/or small appetizer welceom.)
RSVP:
Greatly Appreciated
435-256-6178

February 8, 2016
Date:
Monday, February 8, 2016
Time:
11:00 a.m. - 1:00 p.m.
Where:
Courtyard Marriot
Cost:
$16
March 5, 2016
Date:
Saturday, March 5, 2016
Time:
11:30 a.m.
Where:
The Ledges
Cost:
$35 On sale now!
March 19, 2016
Date:
Saturday, March 19, 2016
Time:
11:30 a.m.
Where:
DSU
Contact:
Rachel Ramsay
Erin O'Brien
News / Announcements
Etcetera
Subscription Info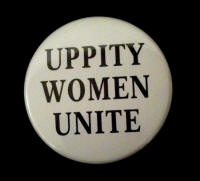 NEWSLETTER SUBMISSIONS
Please submit news, information, committee updates, etc. no later than the 7th of the month to be included in that month's newsletter.
If you are including a picture please be sure you have the right to use it.
Send to:
Lysa McCarroll
The St. George Branch Program and Membership Meeting Luncheons are held on the first or second Monday of each month at 11:30 a.m. at the Courtyard by Marriott, located at 185 S 1470 E, St. George, UT 84790.
Lunch is $16.00 per plate and features educational speakers that are of interest to our membership.
---
11:00 a.m.
Doors Open
11:30 a.m.
Lunch is Served
11:45 a.m.
Meeting Begins
12:00 p.m.
Program Starts
1:00 p.m.
Luncheon Over
---
September 14, 2015
October 5, 2015
November 9, 2015
December 7, 2015
January 4, 2016
February 1, 2016
March 7, 2016
April 4, 2016
May 2, 2016
---
RESERVATIONS ARE REQUIRED
Board Meetings are held at the DiFiore Center starting 4 p.m.
July 13, 2015
August 10, 2015
September 21, 2015
October 12, 2015
November 16, 2015
December 14, 2015
January 11, 2016
February 8, 2016
March 14, 2016
April 11, 2016
May 9, 2016
June 13, 2016
Advancing equity for women and girls through advocacy, education, philanthropy and research.
ELECTED OFFICERS
President
VP/President-Elect
Co-Vice Presidents Membership
Co-Vice Presidents Resource Development
Co-Secretaries
Co-Vice Presidents Communications
Lysa McCarroll
(Transitional)
Dawn McLain
Past President /
Nominating Chair
Project Managers
Corresponding Secretary
Lolita Hagio
Email
Phone: 652-3012
Newsletter Editor
Lysa McCarroll
(Transitional)
Website/Social Media
TBF
PR/Publicity
Lysa McCarroll
(Transitional)
Branch Photographer
Daphne Selbert
Historian
Nan Bujold
COMMITTEE CHAIRS
eSMART / TechSavvy
Erin O'Brien
Rachel Ramsay
Great Decisions
Carol Sawaya
Mentors
Jane Blackwell
Public Policy LAF/EOF
Jeannette Johnson
Gloria Prahl
Reality Store
Vicki Jennings
Scholarship
Shannon Andersen
Pat Dalpiaz
STEM
Robyn Boudreau
State
Branches
Mailing Address
AAUW - St. George Branch
P.O. Box 790
St. George, Utah 84771
435-525-2979
---