"A recent review of our records indicates that your AAUW membership expired ________, and has not yet been renewed. As a branch member, you remained on our active list through the end of November to allow ample time to renew through your local branch." etc., etc., etc.
If you received this message from National and you HAVE paid your dues -- please ignore it. Finance and Membership are working diligently to get National to update their records.
Happy New Year!
We are two weeks into 2016 and most likely assessing the progress of our new year's resolutions. Each year one of my resolutions is to eat healthy and exercise consistently. I am making progress but need to recommit to those goals. Also, each year another one of my resolutions is to focus my time and energy on volunteer projects that are meaningful and can make a significant difference. I hope one of your resolutions was also to get involved in volunteer projects that are meaningful and can make a difference. Being a member of AAUW St. George Branch provides you with a number of opportunities to do this.
There is no dispute that women are underrepresented in science, technology, engineering and mathematics (STEM) majors and careers. Many reasons are cited in the literature that include: Girls' poor attitude toward science and lack of positive experiences with science in childhood, and the absence of female scientists/engineers as role models. Our eSMART Summer Camp for girls and our TechSavvy Program provide opportunities for girls to have positive experiences with STEM subjects and potential careers as well as to interact with female role models working in STEM fields. I encourage you to volunteer for our eSMART and Tech Savvy Programs and help make a difference for girls.
Also volunteer opportunities are available through our fundraising projects. This November through the efforts of many members, we raised over $40,000 for our scholarship program, which provides financial support and mentorship to help women complete their college education. Our Scholarship program provides a significant opportunity to make a difference. Utah has the largest gap in the nation between male and female college graduation rates.
Plans for our Fashion Show Fundraiser are underway. Members who volunteer help raise funds for our programs, develop a camaraderie with each other, and enjoy the satisfaction that comes with knowing that they are making a difference in the lives of women and girls.
Our membership has grown over the last several years. We are the largest AAUW Branch in Utah. We also have seen a growing diversity among our membership, which enriches our Branch and our personal lives. We have also focused on enhancing our connections to each other and creating a community of caring. That caring has taken the form of supporting each other during times of loss, health issues and transitions.
I continue to feel it is an honor to be a part of a growing organization of caring women who value the uniqueness that each and every one of us contribute to the richness and synergy of our caring community.
Thank you for all you do,
Donna Howell
Mid-Season New Member Orientation: Saturday, January 30, 2016 from 3-5 pm at at the Southgate Legacy Club House 2364 Legacy Drive (corner of Legacy Drive & Upper Sir Monte).
Membership Committee is
hosting and facilitating discussions about how our Branch operates, what kinds of involvement opportunities are available and a general who's who and how-to of the Branch will be discussed.
The New Member Orientation is open to ALL of our members. Sometimes a refresher is needed! It's a great way to discover new people and possibly learn something new about our Branch.
RSVPs ARE necessary and needed by Friday, January 22. Please call one of the Membership Co-VPs Lynne Carlquist: 801-750-6017 or Nelda Kissinger: 435-229-7651 to let them know if you will be attending.
Breaking Through MORE Barriers!
Please join us for an educational and illuminating panel discussion facilitated by Dr. Jeannette Johnson, longtime AAUW member / former Chair of the AAUW St. George Branch Public Policy Committee, on February 1, 2016.
Our guest panelists:
Karen Bess: Director Student Services, Washington County School District

Cindy Cole, JD: Title IX & Clery Act Compliance Director, Dixie State University

Mo Eckroth: Sr. Associate Athletic Director/Sr. Women's Administrator/Compliance, Dixie State University

Jeffrey J McKenna: Attorney at Law, Partner at Barney, McKenna & Olmstead PC; Coach for Snow Canyon H.S. Women's Soccer Team
Title IX goes far beyond women's sports in advancing equity for all girls and women – the core of our AAUW Mission. You will not want to miss this important presentation!
Make your reservation NOW!
Who knew dry ice and fork could be so entertaining? That was the hands-on part of Candice Hansen-Koharchek's presentation on Mars. A subject dear to her heart since she is a member of the flight teams for the Cassini spacecraft, in orbit around Saturn, the Mars Reconnaissance Orbiter, at Mars, and the Juno mission, headed to Jupiter, from her office in St. George. A senior research scientist at the Planetary Science Institute who works on NASA un-manned (robotic) spacecraft missions, Candice has a Ph.D. in Planetary Science. Her presentation can be viewed here.
Mentor Chair, Jane Blackwell was excited to announce that our Scholarship Application is now open for the 2016-17 academic year.
Kay Ackerman reminding people to get their tickets for the eSMART Fashion Show fundraiser ($35 on sale now) and a call for volunteers: models and event helpers. Please note: you will not be receiving an actual ticket.
Photos by Daphne Selbert.
NEWSLETTER EDITOR
Seeking a Newsletter Editor. Position is available immediately. You can work with the current Editor if you'd like an assist or just take it over and run with it! Contact communications@aauw-stgeorge.org today!

Save the Date: March 19, 2016
Volunteers needed for the Fashion Show, Saturday March 5, 2016 at The Ledges. Models (women and men), helpers and donations for the live and silent auctions as well as opportunity drawings. You don't have to be Twiggy or statuesque to model. All ages, heights, etc. are encouraged to sign-up. Please contact Marcia Burchstead ASAP to giver her hand with this event: 435-275-7818 or email Marcia. Tickets are $35 and are on sale now.
PUBLICITY / PR
Help promote, educate and inform the greater St. George Community about AAUW in general and our Branch in particular. The goal is to change the line "I've never heard of AAUW before!" to "I've heard great things about the AAUW St. George Branch!" Contact communications@aauw-stgeorge.org today!
Investing has been traditionally dominated by males. The Vino and Denaro Investment Group is helping change that in the state of Utah. This partnership of professional women, was founded in 2007 under the National Association of Investors Corporation (NAIC). It is the only investment group in Utah under NAIC. Their mission is to become successful long-term investors, "learning and earning" together in a supportive and fun environment. Several of these women are members of our Branch*.
Through extensive stock studies, and monthly contributions, the partners make confident and well informed investments in best-in-class companies. A "stock watcher" monitors every investment closely. The education and confidence developed has also allowed members to further apply their skills in personal investments.
The background of these savvy women is as diverse as their group's portfolio of stocks. Cindy Carlson (insurance); Denise Flaherty (financial); *Mary Hatch (healthcare); Kathy Jessop (consumer discretionary); *Karen Smith (technology); Sue Swensen (health and fitness); *Marianne Sorensen (law); Dawn Taylor (education); and *Jodi White (real estate).
Aside from investments in the stock market, these d'vine women have continually given back to their community through annual donations to eSMART (since 2010); a "we can do it" approach to Habitat for Humanity's Women's Build; and contributions to Family Support Center and Coral Canyon Bee Hive Home.
The Utah Women Artist Exhibit (UWAE) opens March 10th at the Utah Cultural Celebration Center, 1355 W 3100 S, West Valley City. This beautiful event brings together works of Utah Women Artists from the entire state. This juried, biennial event was started by AAUW members in 1982.
AAUW of Utah and the AAUW branches staff the Exhibition committee. The Exhibition is independently funded by the UWAE trust through donations from the public and private sectors, including individual donations from AAUW members. Donations cover the cost of the show's juror, publicity and show catalog publishing. All donations are 100% tax deductible. Click here for a donation form.
Gloria Prahl and Pam Wooten are attending the opening reception, March 10 from 6:00 to 8:00 and would love to have any and all SGB members that are interested join them!
Our condolences to Karla Bergeson for the loss of her beloved father, Carlos Bergeson, on December 30, 2015.
One singing the other offering up a prayer, Lolita Hagio and Nadene Barish participated in the St. George Interfaith Council Prayer Over The City welcoming in the New Year. The program took place on January 1 at the St. George Tabernacle. Click here for pictures.
Nan Bujold is planning a pre-launch AAUW St. George Film Group get-together with an offer to join her, and others, for back-to-back movies on $5 Tuesday at the Pine View 10: The Danish Girl at 12:40 p.m. followed by Carol at 3:10 p.m. Synopses are available on the Megaplex site. If you plan to attend please double check their starting times online as they have been known to change from the times listed in the paper. Give her a heads-up if you plan on going
Calendar items will run until the event has occurred. Please submit your event by the 7th of the month you want the notice to start. No forms - just send a regular email message with your information in the message itself or as an attached document. Send to: lysa@riverroad-productions.com
January 21, 2016
Date:
Thursday, January 21, 2016
Time:
4:30 p.m. - 7:00 p.m.
Hostess:
Kay Ackerman
1662 Garnet Ridge Dr. - SunRiver
St George, UT 84790

I-15 South to Exit 2 to a right on SunRiver Parkway Take the first left onto Arrowhead Canyon Drive Take the first left past the church onto English Ivy Go two blocks and turn right onto Garnet Ridge Drive, Third House on the Right.

Cost:
$0.00 (Bottle of wine and/or small appetizer welcome.)
January 30, 2016
February 1, 2016
Date:
Monday, February 1, 2016
Time:
11:00 a.m. - 1:00 p.m.
Where:
Courtyard Marriot
Cost:
$16 Click here to reserve now.
March 5, 2016
Date:
Saturday, March 5, 2016
Time:
11:30 a.m.
Where:
The Ledges
Cost:

$35

On sale now!

Contact:
Marcia Burchstead: 435-275-7818 or email
March 19, 2016
News / Announcements
Etcetera
Subscription Info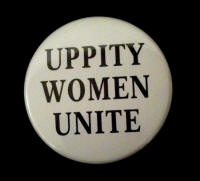 NEWSLETTER SUBMISSIONS
Please submit news, information, committee updates, etc. no later than the 7th of the month to be included in that month's newsletter.
If you are including a picture please be sure you have the right to use it.
Send to:
Lysa McCarroll
The St. George Branch Program and Membership Meeting Luncheons are held on the first or second Monday of each month at 11:30 a.m. at the Courtyard by Marriott, located at 185 S 1470 E, St. George, UT 84790.
Lunch is $16.00 per plate and features educational speakers that are of interest to our membership.
---
11:00 a.m.
Doors Open
11:30 a.m.
Lunch is Served
11:45 a.m.
Meeting Begins
12:00 p.m.
Program Starts
1:00 p.m.
Luncheon Over
---
September 14, 2015
October 5, 2015
November 9, 2015
December 7, 2015
January 4, 2016
February 1, 2016
March 7, 2016
April 4, 2016
May 2, 2016
---
RESERVATIONS ARE REQUIRED
Board Meetings are held at the DiFiore Center starting 4 p.m.
July 13, 2015
August 10, 2015
September 21, 2015
October 12, 2015
November 16, 2015
December 14, 2015
January 11, 2016
February 8, 2016
March 14, 2016
April 11, 2016
May 9, 2016
June 13, 2016
Did you know?
Women with lower incomes than men with similar levels of education and experience were about 2.5 times more likely to have major depression than men. Click here to read more.

Advancing equity for women and girls through advocacy, education, philanthropy and research.
ELECTED OFFICERS
President
VP/President-Elect
Co-Vice Presidents Membership
Co-Vice Presidents Resource Development
Co-Secretaries
Co-Vice Presidents Communications
Lysa McCarroll
(Transitional)
Dawn McLain
Past President /
Nominating Chair
Project Managers
Corresponding Secretary
Lolita Hagio
Email
Phone: 652-3012
Newsletter Editor
Lysa McCarroll
(Transitional)
Website/Social Media
TBF
PR/Publicity
Lysa McCarroll
(Transitional)
Branch Photographer
Daphne Selbert
Historian
Nan Bujold
COMMITTEE CHAIRS
eSMART / TechSavvy
Erin O'Brien
Rachel Ramsay
Great Decisions
Carol Sawaya
Mentors
Jane Blackwell
Public Policy LAF/EOF
Jeannette Johnson
Gloria Prahl
Reality Store
Vicki Jennings
Scholarship
Shannon Andersen
Pat Dalpiaz
STEM
Robyn Boudreau
State
Branches
Did you know?
AAUW National states:
"We must be equally committed to ending the particular kinds of prejudice and harassment that women who are lesbian, gay, bisexual, questioning, and transgender face.
To ignore those realities is to ignore systemic discrimination against many women.
We believe in empowerment for all, not in empowerment for some."

Click here to read more.

January
01-10 Jude Rhodes
01-12 Jenny McDowell
01-19 Nelda Kissinger
01-24 Glenna Beyer
01-26 Douglas Johnson
01-31 Maribeth Powell

February
02-01 Marianne Sorensen
02-04 Kay Ackerman
02-08 Deborah Decker
02-11 Angela Thoburn
02-15 Rachel Ramsay
02-19 Bonnie Boling
02-19 Martha Heuer
02-20 Terry Ogborn
02-26 Cindy Smith
02-27 Ashley Gilreath
Mailing Address
AAUW - St. George Branch
P.O. Box 790
St. George, Utah 84771
435-525-2979
---