Please help us get ready for next season by filling out this quick 10 question ANONYMOUS survey.
This year is coming to an end.
As I look back over the year I feel privileged to have served as president and to have worked with so many intelligent, articulate, and caring women who have shown their commitment to making a difference in the lives of women and girls.
Our theme for the year was strengthening connections.
We reached out at luncheon meetings to connect with each other. We welcomed new members and kindled new friendships. Our community of caring grew with each month.
The topics of our luncheon programs connected us to our mission and inspired us to grow in our thinking and move to action.
We strengthened our connections to the greater St. George community by sharing our enthusiasm for being a member of AAUW St. George Branch, and the work we do to advance equity for women and girls in Southern Utah.
Our involvement with the St. George Chamber of Commerce and the Utah Non Profits Association provided opportunities to connect, share our story and learn strategies to improve our efforts.
We partnered with the Utah Business Women St. George Chapter and DSU's Women's Resource Center and held our first successful Lunch-n-Learn on Pay Equity that was followed by an Un-happy Hour to highlight this important public policy issue.
Our two fundraisers were extremely successful. We were able to provide 34 scholarships to help women finish their college education. We have expanded our eSMART Summer Camp for Girls to five days with additional STEM workshops. Eighty girls will have the opportunity to experience life on a college campus and explore the fields of science, math, technology and engineering.
Our Tech Savvy Program provided a day of STEM workshops for the girls in attendance. Parent workshops were available that focused on strategies for encouraging their daughters to pursue a college degree in the STEM fields, and explore college funding opportunities.
It has been a pleasure to work with 140 incredible women who together have accomplished a great deal in our efforts to enhance equity for women and girls.
Thank you to all the volunteers who contributed time and talent this past year. I look forward to next year as we support our incoming president, Lysa McCarroll and the leadership to build on the successes of this year.
Warmest regards,
Donna Howell
President
AAUW St. George wants YOU!
Summer means eSMART Camp for Girls is just around the corner, and to help make the camp the continued success it has been in the past, we need great volunteers like you to help out.
This year the camp runs from Monday, June 27th through Friday, July 1st. We're planning to have 80 girls merge onto the Dixie State University Campus to learn all about math and the sciences, plus make lots of friends who have similar interests! Besides "oodles" of classes, there's a day at Zion National Park, nights spent in the dorms, an afternoon at the pool, and meals served on campus in the cafeteria, the kinds of things that make up college life.
There are so many ways you can volunteer to help out. To sign up, just go to: http://www.signupgenius.com/go/30e0844a8aa23a7fa7-esmart

2016 AAUW St. George Scholarship Winners!
Shannon Andersen and Pat Dalpiaz -- our Scholarship Committee Co-Chairs -- got US to the finish line: a very successful Scholarship luncheon. They had a herculean task that started last fall with setting-up a new online application system, organizing interview teams, setting up the interview areas at DSU, working with the teams afterwards for the very hard process of determining who would get scholarships. And then getting everything ready for our final luncheon of the season -- which also includes recognizing the Distinguished Woman of the Year and outgoing/incoming officers and committee chairs. New this year was a special cord presentation by Jane Blackwell to some of last year's scholarship recipients who graduated this year.
Thank you Shannon, Pat and your team: Jane Blackwell, Marlene Deal, Sherry Floerchinger, Sandy Ghio, Donna Howell, Judy Huber, Nelda Kissinger, Jill Lander, Laura Lojko, Lysa McCarroll, Dana Naylor and Kristin Williams.
AAUW inspires women in STEM careers with scholarships
More pictures by Daphne Selbert are here.

Kay Ackerman speaking at The Gala held October 2015 at the DiFiore Center in St. George Utah
Kay Ackerman received the 2016 Distinguished Woman of the Year Award. A graduate of Illinois Wesleyan University she has always worked with organizations and agencies that provided services to women and children. Kay worked as a Program Director for a YMCA in Illinois, and as a Director of a women's resource center & safe house in Alaska. Prior to retiring to St. George in the fall of 2008 Kay served as the Assistant Director of Prince William County, Virginia Department of Social Services.
A member of AAUW since the mid-70s in branches in Illinois, Alaska, Virginia and Utah she was also a member at large during the two years she lived in the Scotland. Kay served on the AAUW State Board of Virginia as Public Policy and Educational Foundation Chairs. To celebrate AAUW of Virginia's 75th Anniversary she co-chaired a project to raise $75,000 by asking 75 women to donate $1,000 and ultimately raised $80,000 that funded a research paper on online learning.

Jane Gebhardt (r) accepts the 2016 Distinguished Woman Award on behalf of her sister Kay Ackerman from Donna Howell (l) at the Branch luncheon held May 2, 2016 at the Courtyard by Marriott.
Kay has been a tireless fundraiser and event planner for AAUW St. George Branch's Scholarship Program and eSMART Summer Camp for Girls. Most recently she Co-Chaired the Gala Fundraising Committee that raised over $40,000 for scholarships for local women attending college. She also serves on our Branch Board and Public Policy Committee, the Dove Center Board and is a member of Three Corners Women's Giving Circle's Grant Committee. In addition to her countless volunteer hours, Kay financially supports initiatives that further opportunities for women and girls.
Kay is a strong advocate for the St. George Branch to focus more on supporting AAUW National's Policy and Advocacy initiatives at the local level. She attends National Conventions and acts as a liaison to our Branch. Her previous experience in various branches around the country, her knowledge of AAUW's national platform and her fundraising abilities, event planning and encouraging members to be actively involved in the St. George Branch have been priceless.
Kay has one daughter, son-in-law and two grandchildren ages 13 and 15 who live in Virginia. She enjoys water aerobics, Book Club, walking/easy hiking, cooking, Uppity Women, wine, movies, the theatre, and friends near and far. She recently co-chaired her 50th college reunion.
Nominations open for the Women Tech Council's 9th Annual Women Tech Awards are now open. They have already honored over 130 women, recognizing technology-focused women who are driving innovation, influencing technology companies, and are passionate about the community. Nominees should have ties to Utah, but are not required to be a Utah resident. Finalists and Award Recipients will be honored September 22, 2016 at the Women Tech Awards Luncheon. Nominating is easy, you just need to tell them, at a minimum, name, email, company and title. Nominations must be submitted by May 31, 2016. Click here to fill out the form.
Join or renew now for membership that starts July 1, 2016 and runs to June 30, 2017. We ask if you are thinking of paying National directly that you do not. There were a significant number of issues having payment processed through them last year -- which included us not receiving notification and therefore not knowing you're a member! Due to an increase in state fees full membership (National, State and Branch) is $80. Affiliate is $18 and Student/Scholarship Recipient Branch membership is $10.
Please use the online form -- to renew or join -- even if you plan on paying by check.
Please help us get ready for next season by filling out this quick 10 question ANONYMOUS survey.
Our heartfelt sympathy to Mary Kay Soucy for the sudden and tragic loss of her husband John.
Ruthie Allen will be having back surgery on May 19 to get rid of her excruciating pain that has affected her ability to walk. She has missed being a part of AAUW St. George activities. Ruthie welcomes funny cards and visitors who want to see her "brace with breasts." Soup, bread, crackers or soft cheese is also appreciated. Please call before coming over: 858-231-3362. Address: 872 W. 680 N., St. George 84770.
May
05-01 Laura Lojko
05-02 Gloria Prahl
05-04 Kayley Hopster
05-09 Lori Baum
05-13 Vicki Jennings
05-14 Mona Clark
05-15 Janie Gibson
05-21 Lisa Scarafiotti
05-23 Rosemary Hargrove
05-25 Kim Bowler
05-27 Peggy Lloyd
05-28 Hazel Janet Millerberg
05-31 Sherry Floerchinger
05-31 Julie Halla-Joel
June
06-10 Katie Armstrong
06-12 Glenn Campbell
06-18 Daphne Selbert
06-19 Stephanie Cannon
06-20 Jane Blackwell
06-23 Gail Winterfeld
06-25 Laura Rodelander
06-26 Pamela Wootten
06-30 Marilyn Wenzel

Calendar items will run until the event has occurred. Please submit your event by the 7th of the month you want the notice to start. No forms - just send a regular email message with your information in the message itself or as an attached document. Send to: lysa@riverroad-productions.com
June 27 - July 1, 2016
Date:
June 27 - July 1, 2016
Time:
All Day
Where:
DSU
Contact:
Erin O'Brien

Robyn Boudreau
News / Announcements
Etcetera
Subscription Info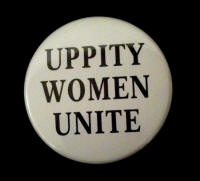 NEWSLETTER SUBMISSIONS
Please submit news, information, committee updates, etc. no later than the 7th of the month to be included in that month's newsletter.
If you are including a picture please be sure you have the right to use it.
Send to:
Lysa McCarroll
The St. George Branch Program and Membership Meeting Luncheons are held on the first or second Monday of each month at 11:30 a.m. at the Courtyard by Marriott, located at 185 S 1470 E, St. George, UT 84790.
Lunch is $16.00 per plate and features educational speakers that are of interest to our membership.
---
11:00 a.m.
Doors Open
11:30 a.m.
Lunch is Served
11:45 a.m.
Meeting Begins
12:00 p.m.
Program Starts
1:00 p.m.
Luncheon Over
---
September 14, 2015
October 5, 2015
November 9, 2015
December 7, 2015
January 4, 2016
February 1, 2016
March 7, 2016
April 4, 2016
May 2, 2016
---
RESERVATIONS ARE REQUIRED
Click here for a copy of the flyer to share!

Board Meetings are held at the DiFiore Center starting 4 p.m.
July 13, 2015
August 10, 2015
September 21, 2015
October 12, 2015
November 16, 2015
December 14, 2015
January 11, 2016
February 8, 2016
March 14, 2016
April 11, 2016
May 9, 2016
June 13, 2016
Us In The News
ELECTED OFFICERS
President
VP/President-Elect
Co-Vice Presidents Membership
Co-Vice Presidents Resource Development
Co-Secretaries
Co-Vice Presidents Communications
Lysa McCarroll
(Transitional)
Dawn McLain
Past President /
Nominating Chair
Project Managers
Corresponding Secretary
Lolita Hagio
Email
Phone: 652-3012
Newsletter Editor
Lysa McCarroll
(Transitional)
Website/Social Media
TBF
PR/Publicity
Lysa McCarroll
(Transitional)
Branch Photographer
Daphne Selbert
Historian
Nan Bujold
COMMITTEE CHAIRS
eSMART / TechSavvy
Erin O'Brien
Rachel Ramsay
Great Decisions
Carol Sawaya
Mentors
Jane Blackwell
Public Policy LAF/EOF
Gloria Prahl
Reality Store
Vicki Jennings
Scholarship
Shannon Andersen
Pat Dalpiaz
STEM
Donna Howell
State
Branches
Advancing equity for women and girls through advocacy, education, philanthropy and research.
Our Principles
Our actions reflect our mission and are ethical, honest and professional.
***
We challenge our thinking on contemporary issues through stimulating discussions and activities
***
We foster an environment built on respect, a value for diversity of opinion, and a belief that members approach issues with good intentions.
***
We resolve issues face-to-face whenever possible, avoiding triangulation.
***
When conflicts surface, we seek resolutions rather than blame and ask for assistance if needed.
***
We hold each other responsible & accountable for exemplifying our guiding principles and fulfilling our individual responsibilities.
***
We support board decisions and each other and celebrate our unique gifts.
***
Mailing Address
AAUW - St. George Branch
P.O. Box 790
St. George, Utah 84771
435-525-2979
---
Please help us get ready for next season by filling out this quick 10 question ANONYMOUS survey.