Happy Approaching Spring!
The days are now getting noticeably longer and we are experiencing warm weather between cold snaps. This past weekend was beautiful, the days were pleasant and sunny with the nights and mornings quite chilly. It provides us hope for prolonged spring-like weather. It also renews our spirit and energizes our commitment to advance equity for women and girls in our community.
Our February luncheon program on Title IX provided an awareness of efforts in the community to provide women and girls equal access to opportunities that their male counterparts have long enjoyed. Awareness is the first step, action is the next step.
Our Public Policy Committee has taken the priorities identified by our membership, Title IX and Equal Pay, and are implementing strategies that will advance equal opportunities and equal compensation for equal work. In addition to working with the schools in the area to provide Title IX information, committee members are encouraging schools to make Title IX compliance a priority.
Plans are underway for our Branch to host a Pay Equity Event, April 12, 2016, on the campus of DSU. At the event, attention to the status and reality of pay inequity will be presented along with a discussion of strategies to improve the situation in the St. George area and in the state. I encourage you to take an active part in the April 12th event.
Our upcoming March 5th eSMART Fashion Show fundraiser is another opportunity to further our mission. Proceeds from the luncheon support our summer STEM Camp - where girls in the area get to explore science, technology, engineering and math. The camp experience also encourages girls to complete college and to aspire to STEM careers where women are underrepresented. The fashion show also allows us to strengthen our connections with like-minded individuals who want to make a difference for girls in our community. Please join me on March 5th for an enjoyable lunch and fashion show a at the Fishrock Grille.
Enjoy the approaching spring season. It is the most significant of the changing seasons for it denotes the start of new life, regeneration of nature and the renewal of the spirit. We need to take pride in knowing that we are making a difference.
Donna Howell
President
Some of the Telecommunication Technology developed by Dr. Shirley Jackson include portable fax, touch tone telephone, solar cells, fiber optic cables, and the technology behind caller ID and call waiting.
Membership: Lynne & Nelda are "this close" to having all of our records sync with National. It's been a heckuva job! Membership is +/- 140, includes affiliates and two men.
Resource Development: is encouraging members to buy tickets for the Fashion Show. There are approximately 20 tickets left at $35 each. Click here to buy online.
Communications: A recommendation was made to include AAUW St. George branding on our eSMART logo to make it clear it is a Branch program. The Board voted unanimously to do this.
Finance/Budget: Mary Hatch and Natalie Balogh are developing budgets for our programs and projects.
Nominating Committee: Past-President Marianne Sorensen is putting together the slate of officers for the 2016-17 season. Our Board and Committee positions are for two years with each year someone coming off a position, another staying and new person joins. If you are interested in serving our Branch please get in touch with Marianne: MSorensen@joneswaldo.com
Scholarship/Mentor: Applications are being accepted now through March 4. A Mentor get-together was held on January 23.
TechSavvy: is March 19. Contact Robyn Boudreau about volunteer opportunities: rjbnuc@gmail.com
eSMART Camp: Registration is officially open. Bonnie Boling has begun recruitment starting with Hilldale and Kanab.
Save the Date: March 19, 2016
The warning signs of Alzheimer's disease and Dementia are often dismissed as side effects of normal aging. If you or someone you know is experiencing memory loss or behavioral changes, it's time to learn the facts. During this presentation Gerontology Specialist Anita Stiens will separate myth from reality and address commonly-held fears about Alzheimer's Dementia in America.
Find out how to tell the difference between Alzheimer's and typical aging

Steps to take if you recognize a warning sign in yourself or someone you know

The process to receiving an Alzheimer's diagnosis

Why early detection is crucial

Tips to keep your brain healthy

Resources available for assistance
An RN and Professional Geriatric Case Mgr., Anita spent her 48 year nursing career dedicated to caring for seniors and geriatric clients. Her work has involved teaching and training medical professionals in Ethics, Quality Compliance and Performance Improvement. Anita currently volunteers for the Alzheimers Association to help increase concern and awareness about the disease. Click here to make your reservation today!

Drs. Jeannette & Douglas Johnson (l) getting their Doctorates from Northwestern and (r) today.
Title IX -- it's not just a "girl thing:"
Protects all women & men, girls & boys, staff & students in any educational institution or program receiving federal funds –from discrimination on the basis of sex.

Prohibits sex discrimination in employment, for school staff and students.

Requires schools provide male & female students with equal opportunities to participate in athletics.

Does not set quotas or demand equal funding for different sports.
That's the overview, Jeanette Johnson filled in the background and then brought in our guest panelists to talk specifics. How they're involved in Title IX (sports, compliance, advocacy, training, etc.), why it matters and their own experiences with Title IX. We could have easily had one luncheon program per panelist! Click here for Jeannette's presentation.
Karen Bess: (top left) Director Student Services, Washington County School District; Mo Eckroth: (top right) Sr. Associate Athletic Director/Sr. Women's Administrator/Compliance, Dixie State University; Cindy Cole, JD: (bottom right) Title IX & Clery Act Compliance Director, Dixie State University; Jeffrey J McKenna: (bottom left) Attorney at Law, Partner at Barney, McKenna & Olmstead PC; Coach for Snow Canyon H.S. Women's Soccer Team
More pictures from the lunch:
Photos by Daphne Selbert
Volunteers needed for the Fashion Show, Saturday March 5, 2016 at The Ledges. Helpers and donations for the live and silent auctions as well as opportunity drawings. Please contact Marcia Burchstead ASAP to giver her hand with this event: 435-275-7818 or email Marcia. Tickets are $35 and are on sale now.
NEWSLETTER EDITOR
Seeking a Newsletter Editor. Position is available immediately. You can work with the current Editor if you'd like an assist or just take it over and run with it! Contact communications@aauw-stgeorge.org today!

l-r Jane Blackwell, Donna Howell, Kimberly Bowler
Jane Blackwell planned and hosted a mentor luncheon January 23, 2016 at the DiFiore Center to strengthen the bonds with our Mentees -- let them know we've got their back. Networking and potential careers and income potential were discussed.

Top-R: Kimberly Bowler, Norma Venegas, Jessica Russell, Kayley Hopster

Everyone!

Daphne Selbert (l), Kimberly Bowler, (r)

Cake :-)
Photos by Daphne Selbert.
The Utah Women Artist Exhibit (UWAE) opens March 10th at the Utah Cultural Celebration Center, 1355 W 3100 S, West Valley City. This beautiful event brings together works of Utah Women Artists from the entire state. This juried, biennial event was started by AAUW members in 1982.
AAUW of Utah and the AAUW branches staff the Exhibition committee. The Exhibition is independently funded by the UWAE trust through donations from the public and private sectors, including individual donations from AAUW members. Donations cover the cost of the show's juror, publicity and show catalog publishing. All donations are 100% tax deductible. Click here for a donation form.
Gloria Prahl and Pam Wooten are attending the opening reception, March 10 from 6:00 to 8:00 and would love to have any and all SGB members that are interested join them!
Congratulations to Dr. Erin O'Brien appointed Chair of the Biology department at DSU....Recently released from the hospital after a bout of pneumonia Sherma Bishop would appreciate funny cards and notes: 4503 Cold River Dr., St. George, UT 84790.
Marie Van Brittan Brown invented CCTV because of the slow response of police officers in 1969 to help people ensure their own security. This invention influenced modern CCTV systems used for home security and police work today.
Calendar items will run until the event has occurred. Please submit your event by the 7th of the month you want the notice to start. No forms - just send a regular email message with your information in the message itself or as an attached document. Send to: lysa@riverroad-productions.com
February 18, 2016
Date:
Thursday, February 18, 2016
Time:
4:30 p.m. - 7:00 p.m.
Hostess:
Shannon Andersen
574 W Poppy Hills Cir.
SunRiver

Take exit 2 and head right down SunRiver Parkway. Turn right on Ironwood. Immediate right on Poppy Hills. Look for blue pots on either side of garage
RSVP:
Appreciated but not necessary. Cell: 801-201-7507
Cost:
$0.00 (Bottle of wine and/or small appetizer welcome.)
March 5, 2016
Date:
Saturday, March 5, 2016
Time:
11:30 a.m.
Where:
The Ledges
Cost:

$35

On sale now!

Contact:
Marcia Burchstead: 435-275-7818 or email
March 7, 2016
Date:
Monday, March 7, 2016
Time:
11:00 a.m. - 1:00 p.m.
Where:
Courtyard Marriot
Cost:
$16 Click

here

to reserve now.
March 19, 2016
April 4, 2016
Date:
Monday, April 4, 2016
Time:
11:00 a.m. - 1:00 p.m.
Where:
New Promise Church
Cost:
Potluck; Donations accepted for LAF-EOF
April 12, 2016
Date:
Tuesday, April 12, 2016
Time:
TBD
Where:
DSU
Contact:
Gloria Prahl
May 2, 2016
Date:
Monday, May 2, 2016
Time:
11:00 a.m. - 1:00 p.m.
Where:
Courtyard Marriot
Cost:
$16
News / Announcements
10 Warning Signs of Alzheimer's Disease
Etcetera


Click here to grab a copy of the flyer and spread the word!
Subscription Info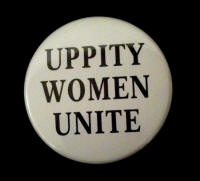 NEWSLETTER SUBMISSIONS
Please submit news, information, committee updates, etc. no later than the 7th of the month to be included in that month's newsletter.
If you are including a picture please be sure you have the right to use it.
Send to:
Lysa McCarroll
The St. George Branch Program and Membership Meeting Luncheons are held on the first or second Monday of each month at 11:30 a.m. at the Courtyard by Marriott, located at 185 S 1470 E, St. George, UT 84790.
Lunch is $16.00 per plate and features educational speakers that are of interest to our membership.
---
11:00 a.m.
Doors Open
11:30 a.m.
Lunch is Served
11:45 a.m.
Meeting Begins
12:00 p.m.
Program Starts
1:00 p.m.
Luncheon Over
---
September 14, 2015
October 5, 2015
November 9, 2015
December 7, 2015
January 4, 2016
February 1, 2016
March 7, 2016
April 4, 2016
May 2, 2016
---
RESERVATIONS ARE REQUIRED
Click here for a copy of the flyer to share!

Board Meetings are held at the DiFiore Center starting 4 p.m.
July 13, 2015
August 10, 2015
September 21, 2015
October 12, 2015
November 16, 2015
December 14, 2015
January 11, 2016
February 8, 2016
March 14, 2016
April 11, 2016
May 9, 2016
June 13, 2016
Us In The News
Advancing equity for women and girls through advocacy, education, philanthropy and research.
Our Principles
Our actions reflect our mission and are ethical, honest and professional.
***
We challenge our thinking on contemporary issues through stimulating discussions and activities
***
We foster an environment built on respect, a value for diversity of opinion, and a belief that members approach issues with good intentions.
***
We resolve issues face-to-face whenever possible, avoiding triangulation.
***
When conflicts surface, we seek resolutions rather than blame and ask for assistance if needed.
***
We hold each other responsible & accountable for exemplifying our guiding principles and fulfilling our individual responsibilities.
***
We support board decisions and each other and celebrate our unique gifts.
***
ELECTED OFFICERS
President
VP/President-Elect
Co-Vice Presidents Membership
Co-Vice Presidents Resource Development
Co-Secretaries
Co-Vice Presidents Communications
Lysa McCarroll
(Transitional)
Dawn McLain
Past President /
Nominating Chair
Project Managers
Corresponding Secretary
Lolita Hagio
Email
Phone: 652-3012
Newsletter Editor
Lysa McCarroll
(Transitional)
Website/Social Media
TBF
PR/Publicity
Lysa McCarroll
(Transitional)
Branch Photographer
Daphne Selbert
Historian
Nan Bujold
COMMITTEE CHAIRS
eSMART / TechSavvy
Erin O'Brien
Rachel Ramsay
Great Decisions
Carol Sawaya
Mentors
Jane Blackwell
Public Policy LAF/EOF
Gloria Prahl
Reality Store
Vicki Jennings
Scholarship
Shannon Andersen
Pat Dalpiaz
STEM
Donna Howell
State
Branches
February
02-01 Marianne Sorensen
02-04 Kay Ackerman
02-08 Deborah Decker
02-11 Angela Thoburn
02-15 Rachel Ramsay
02-19 Bonnie Boling
02-19 Martha Heuer
02-20 Terry Ogborn
02-26 Cindy Smith
02-27 Ashley Gilreath

March
03-16 Linda Timmins
April
04-05 Jillian Wyson
04-07 Jo Davis
04-11 Joan Eggert
04-13 Barbara Mathison
04-15 Celece Seegmiller
04-19Teri Koenig
04-25 Jeannette Johnson
04-25 Barbara Rose
04-29 Vicky Pickett

Mailing Address
AAUW - St. George Branch
P.O. Box 790
St. George, Utah 84771
435-525-2979
---